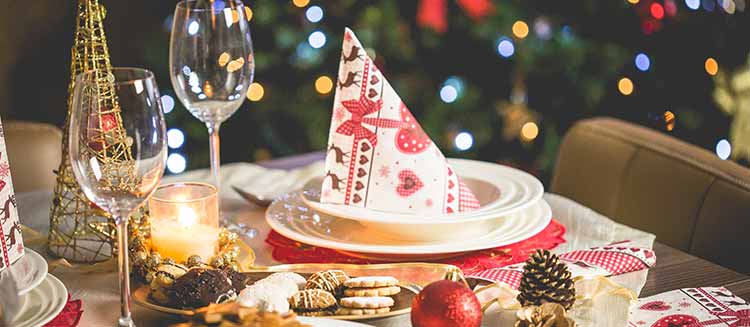 13 November 2019 SHARE THIS /TALK TO US
---
15 Ideas for this year's office Christmas party
Make this year's Christmas party for the office shine!
Christmas is a great time to celebrate a successful year with your staff and reward them for all their hard work. This is where the annual office Christmas party comes in. It's something that your staff looks forward to, so you might as well do it justice. To give you some inspiration this year, here are our top 15 Christmas party ideas.
1. Christmas Meal Out
The traditional Christmas dinner out at a restaurant is still a great way to go. Dine on great food, chat and play games around the table, and get the drinks flowing. If you're planning a dinner, this is best done at the end of the working week or on a weekend so the team don't have to come back to the office after one too many wines.
2. Christmas Office Party Lunch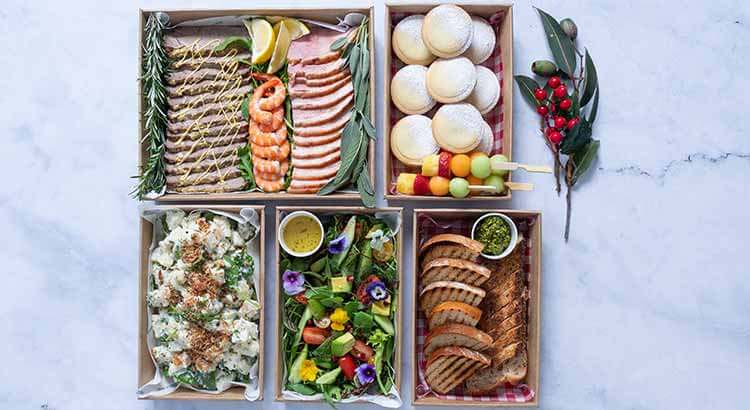 If a dinner outside work hours won't suit, why not take your staff out for a Christmas lunch – and then treat them all to the afternoon off?
An alternative (and more affordable option) than dining out at a restaurant is having a Christmas lunch in the office. Have everyone bring in a dish to share, or take all the pressure off by getting a fully catered festive feast. We have a huge selection of food platters for office parties, from the traditional festive options like roasts with all the trimmings (and Christmas-inspired roast sandwiches!), lighter nibbles and classic desserts.
Take a look at our Christmas catering packages to find something that suits your budget.
3. Karaoke Christmas Party
Really let your hair down this Christmas with a staff karaoke party. For this, there are places where you can rent out a private karaoke room so you and your team can murder some karaoke classics away from judgmental ears. Or you can do a budget version right in your office. Rent a karaoke machine for the evening or go even more DIY by simply playing karaoke versions of songs on YouTube to sing along to.
Disclaimer: Drinks are usually required for optimal levels of fun at karaoke. Make sure you stock up!
4. Xmas Cocktail Party
Are you looking for more of a classy Christmas affair? Cocktails are always a winner! Take the team out to a nice cocktail bar to celebrate and toast another successful year. You'll have plenty of cocktails and mocktails to suit everyone. Or you can push the boat out for a cocktail making class, where you get to make and taste your own drinks.
5. Office Christmas Quiz
Bring out the competitive spirit of your staff with a festive quiz this year. You can create the quiz yourself or find one ready-made online, then split your staff into teams to answer questions together. This is a fun activity and can also be good for team building. Questions can be based around Christmas movies, songs, traditions from around the world, and much more.
Don't forget to get some fun prizes to add an extra incentive for giving it their all.
6. Office Party Games
Continuing the competitive theme, if your staff aren't trivia buffs, there are lots of other fun staff Christmas party ideas you could try. Think about the fun events you used to do at school sports days, then adapt them for the office. Office stationery and furniture can all be incorporated for some creative events – just make sure they're safe for the office! Test your staff's typing speed, agility on an office chair, and their teamwork as they create things using post-it notes and other stationery. Or set up an office scavenger hunt for a great team-building event.
7. Ugly Christmas Sweater Party
Christmas sweaters were avoided for a long time because of their "ugly" aesthetic, but now they're fully embraced as a Christmas tradition. Why not turn up the AC and hold an office party where everyone has to wear an ugly Christmas sweater? You can also find plenty of Aussie-summer-friendly Christmas t-shirts and patterned onesies these days as well. Prizes for the best (or ugliest!) outfits, of course.
8. A Themed Christmas Party
Following on from the above, why limit your dressing up just to Christmas sweaters? For your Christmas office party, pick any theme you want and tell everyone to dress up in accordance with that theme. You could apply these rules to a regular day at work as well as the following office party (just make sure there are no important client meetings that day!)
It could be as simple as a general Christmas theme, or you could choose a specific Christmas film, or whatever other theme takes your fancy.
9. Go Ice Skating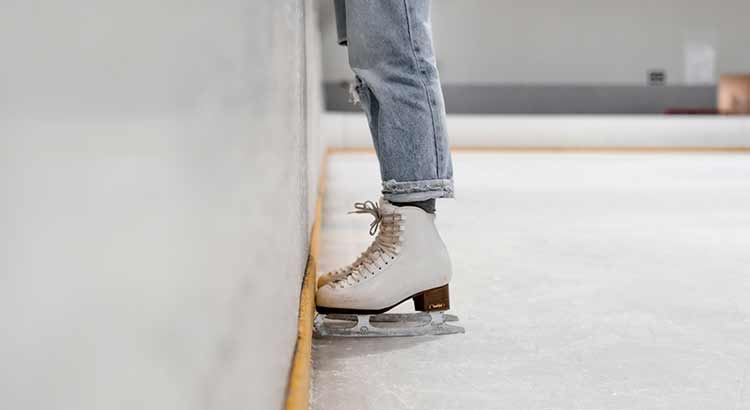 The weather outside might not be frightful here in Australia, but you can still get a taste of the famous White Christmas. If you've got an ice-skating rink nearby, then treat your staff to a fun afternoon on the ice. This could be followed by an evening of drinks or a meal together.
10. Festive Christmas BBQ
Alternatively, you can fully embrace the Australian weather this Christmas with an outdoor barbecue for your office Christmas meal. Stock up on meat and snacks, or have it catered by us, as well as plenty of cold drinks to enjoy in the sun. If there's nowhere on your work premises to hold an Xmas BBQ, then you could hold it at a local park or at someone's home.
11. Escape the Office Party
Escape rooms are super popular right now, and one of the best team building Christmas party ideas. Find a local escape room and book your team in. This is a good idea for small groups as most escape rooms take teams of up to 4 or 5 people. If your workforce is bigger, then look for a place with multiple rooms, then you can split up into teams and each take on a different room. You can then debrief on your successes or failures afterwards at a nearby pub or restaurant.
12. Murder Mystery Party
A murder mystery is a really fun way to spend an evening together as a team. If you've never done one before, everyone starts the evening with an identity, and they're supposed to stay in character throughout the night. After a murder takes place, everyone has to collect clues and talk to other characters to figure out who the murderer is.
You can book a murder mystery party through an official company, or simply download a pre-made script and set of characters online.
13. Christmas Movie Marathon
Christmas movies are the perfect way to get into the festive spirit. A conference room with a TV or projector set up could make the perfect cinema room for your office Christmas movie marathon. Get snacks and drinks at the ready, and even some games to play along with the movies. But which movies to choose? Here's a list of the best Christmas movies selected by Rotten Tomatoes.
14. Staff Charity Event
Christmas is a time for giving, so why not get together as a team and give back to a charity of your choice. There are loads of events you could do in the name of charity, such as a sponsored race. You can even turn some of the Christmas staff party ideas on this list into fundraising events. Go big with a 24-hour Christmas movie marathon and have friends and family members, or even clients, sponsor you for it.
15. A Day of Gift Giving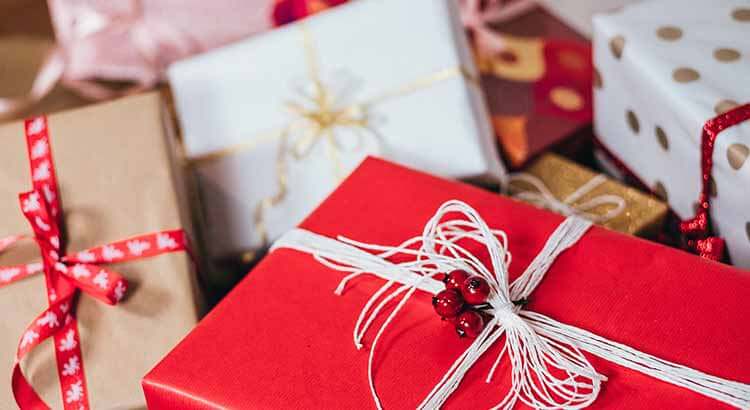 Don't forget to give to each other as well. There are lots of ways you could exchange gifts around Christmas time in the office. If you're feeling generous, you can buy small gifts for all of your employees – but office Secret Santa is always a popular choice. You set a price limit for gifts and everyone draws a name out of a hat in secret. You can then exchange these gifts at the office Christmas party and everyone can guess who bought for them.
Nasty Santa, or Dirty Santa, is a fun twist to this – where everyone is given a number first. Number 1 selects the first gift from the pile, opens it and shows everyone. Number 2 can then choose to either steal number 1's gift (aka the "Nasty Santa") or select a new gift from the pile. The game continues with everyone having the option to steal someone else's opened gift, or choose a new wrapped gift.
How will you celebrate Christmas with your staff this year?
There are so many work Christmas party ideas on a budget, as well as the more lavish ones, so there's bound to be an idea that suits you and your team. We hope these workplace Christmas party ideas have inspired you to have a very merry Christmas as a team.
How Vanilla Blue can help
We love helping offices in Sydney have a merry time with our fantastic food. Get in touch with one of our friendly foodies who can help you order Christmas party catering for your office. Whatever you need, we'll make Christmas party catering easy!