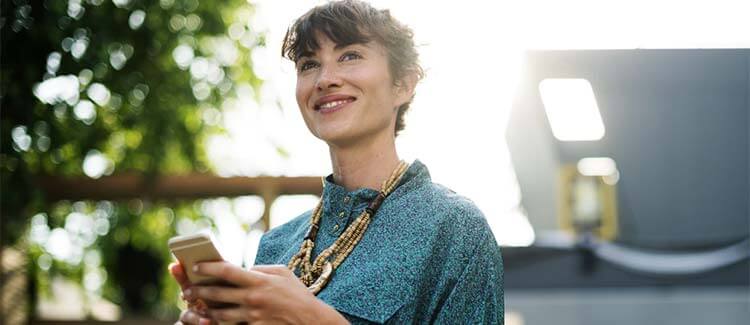 30 April 2018 SHARE THIS /TALK TO US
---
A happy workplace is achievable
4 Important Tips to Create a Happy Workplace
Lately you've noticed that the team is lacking positivity and you can see there is a common trend of staff burning out or being overworked. Even the managers are a little worse for wear. This could be stemming from a negative work environment, creating unhappy staff.
Here's why keeping staff happy is important: A study conducted by the University of Warwick found that happiness in the workplace led to a 12 per cent spike in productivity. Whereas an unhappy workplace saw a reduction of 10 per cent in productivity. That is quite a difference.
This leads us to think that happy staff equals a productive workplace.
A positive workplace will boost productivity on the floor and happiness within the teams. Start with our tips on how a happy workplace looks like below.
1. Offer easy and affordable fun perks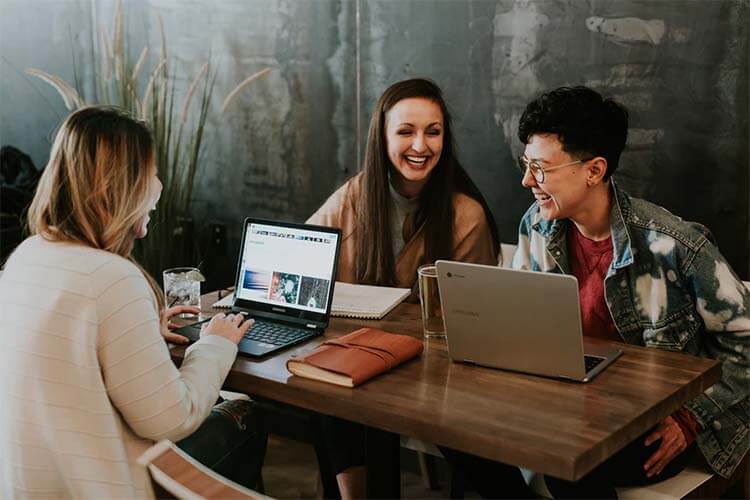 Employees in any organisation appreciate rewards for all the hard work they do during the year. As a small or medium-sized business you don't need to stretch your budget out to be able to provide easy and affordable perks.
Start simple such as walks together to the nearest park, coffee catch ups with the entire team or even offering one day of working from home per week. A 2017 Gallup survey found that 50% of employees would leave their current job in favour of one that offers flexitime.
These simple ideas not only show your appreciation to your staff but will help attract new employees to your organisation.
2. Creating an open and non-judgemental space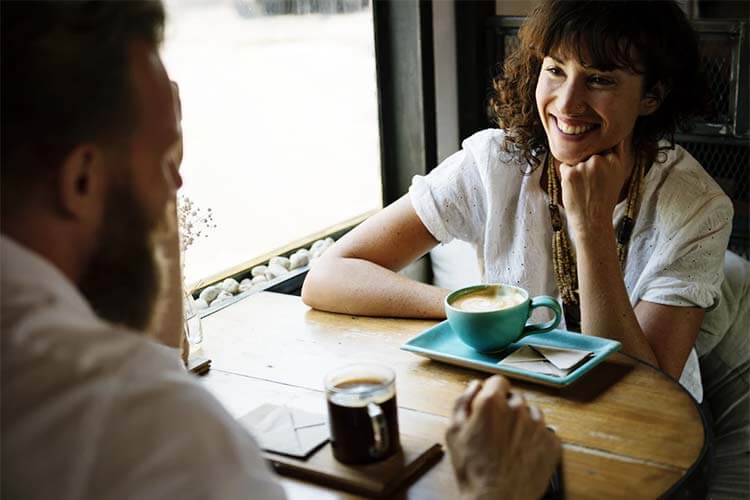 It's no secret that staff may feel the tension between each other, with clients or their workload at any given time. It's a part of everyday work life. So it's important to cultivate an open and non-judgmental space within the workplace to work on any concerns or issues.
Opening your door to new suggestions and feedback is vital to let your colleagues' voices be heard. Your staff will feel grateful that their concerns and any issues are being addressed and it also gives them the opportunity to create their own positive workplace.
Here are a few ways to encourage an open dialogue and speak-up culture within the workplace:
Display an anonymous box. You can let your staff and teams place suggestions or feedback anonymously in this box. It needs to be regularly checked and actioned.
Ask your managers to do 1-on-1s. This encourages individual staff to feel like they're in a comfortable space where they can openly discuss their thoughts and concerns.
During team meetings encourage staff and managers to openly talk in a constructive tone and to show your staff it's a place to learn from and not judge each other.
So by building trust, openness and a workplace that encourages ideas can stimulate productivity and happiness within staff members.
3. Recognise the little wins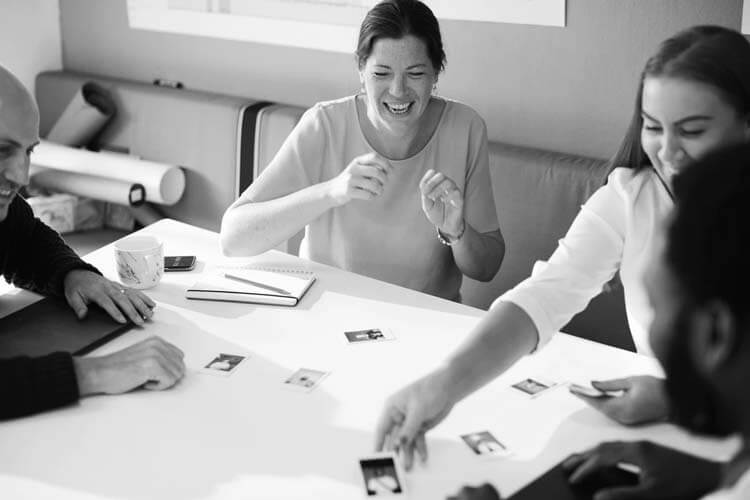 Big wins are definitely going to be celebrated. But little wins need to be recognised more often!
Little wins are more realistically achievable and allow your staff to take a big project and split it into easier goals. The little wins in a team project or within the department will encourage your staff to feel motivated and to work to the best of their ability.
When you set out to celebrate these little wins it can really push for workplace happiness and a sense of achievement within the team.
4. Team lunches can put a smile on your staff's faces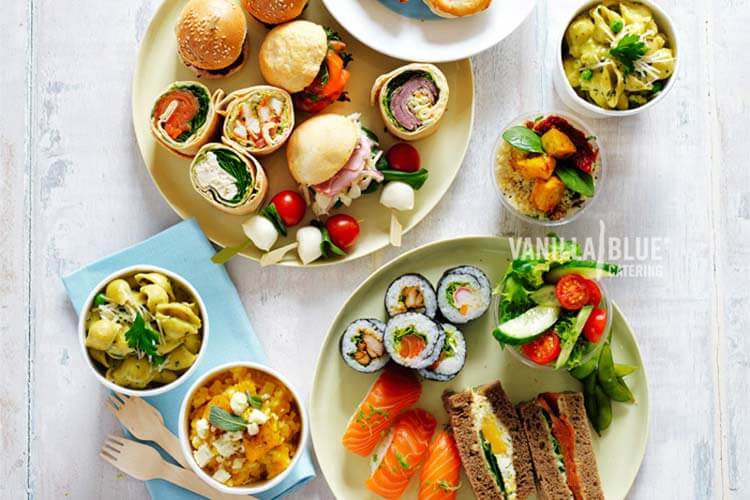 A study that was conducted by EAT club found that 60% of employees would feel happier if free food was provided as a perk on offer and that if this were the case, 70% of the same employees in the study would recommend their organisation to work at. Organising a weekly Team Lunch can have a very positive impact on staff morale.
A healthy workplace encourages a healthy lifestyle and productivity within your team. You can simply provide a team lunch once a month or every now and then to create an opportunity for a social meeting at work. This also helps with team morale, building company culture and also a chance for your staff to just unwind together. It also gives your staff a chance to get away from their desk!
Shower your staff with a delicious team lunch! A win for you and a win for them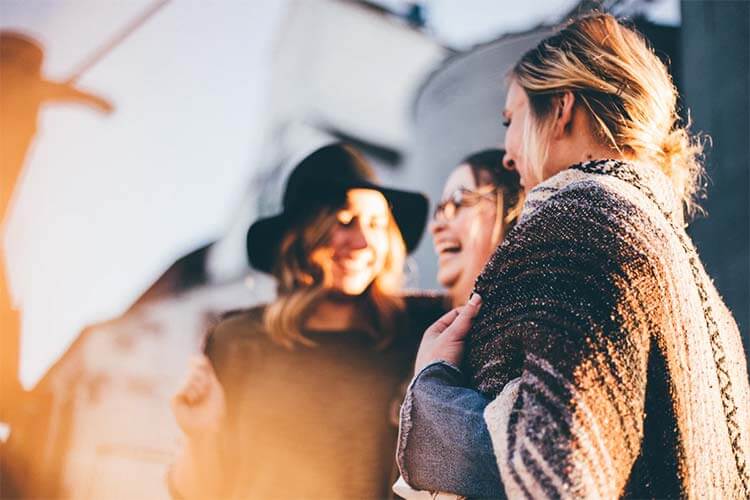 We want to keep your colleagues healthy and happy! We have fantastic team lunch ideas that will not only keep your staff happy but their stomachs too. Offering a variety of wholesome platters, working lunches, finger foods and more, you will be spoilt for choice!
Simply get in touch with one of our friendly foodies and they will be able to take in your order, do the rest and have our fantastic corporate catering drivers deliver straight to your door!
---