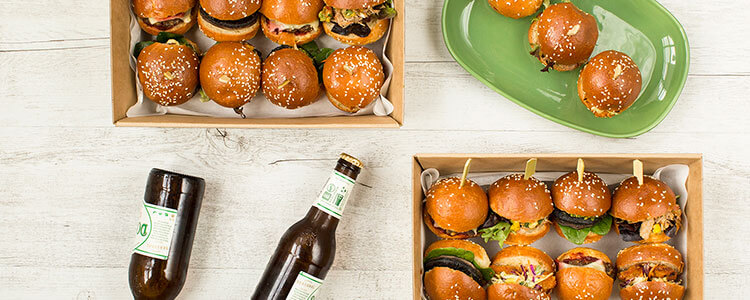 14 September 2017 SHARE THIS /TALK TO US
---
Affordable catering for office Christmas party
Yummy Christmas Party Finger Food Ideas
Christmas is a special time of the year where the entire office can come together and celebrate the magic of Christmas. However, if you're the one planning the office Christmas party, it can often seem less magical and more stressful!
So, to ease a little anxiety off you and to help you get an idea of what you should serve at the annual work Christmas party, we've put together the best Christmas finger food ideas.
---
Mini Sliders
If you're providing sandwiches for your office staff, then also look into catering mini sliders for the burger connoisseurs in your workplace! Mini sliders are easier to hold and eat, without the fillings from an enormous burger falling all around the office. No one wants to drop food on the floor or their daggy Christmas sweater!
The options are endless with different combinations and flavours that you can offer. Some sliders that can be served alongside the regular platters include:
Pulled pork mini sliders
Brie cheese and chicken sliders
Portobello mushroom sliders (let's not forget the vegetarians)
---
Gourmet Mini Pies & Sausage Rolls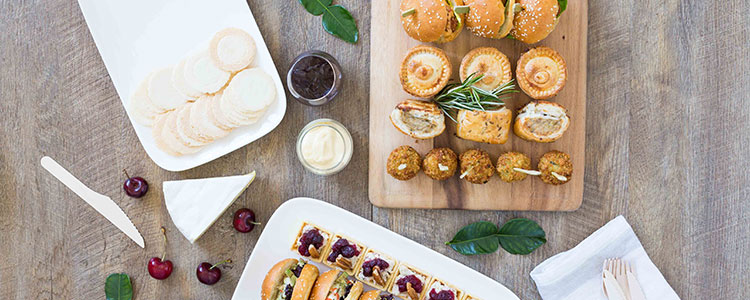 These are a great option too because they're fuss-free and an all-rounder party favourite. Options are endless as well with mini pie and sausage rolls.
Make sure you account for any colleagues who have special dietary requirements so everyone can enjoy the festive Christmas spread. Mini pies and sausage rolls are also a smart option because they can easily be customised to fit vegetarian, vegan or gluten-free diets.
So be sure to ask your staff about special dietary requirements before ordering any type of food for the Christmas celebrations.
---
Mince Pies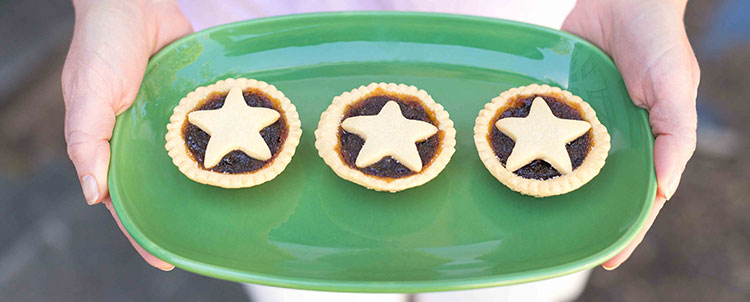 Delectable mince pies is a must-have with the rest of the food spread to celebrate the most special time of the year.
The original Christmas mince pies were actually filled with meat instead of dried fruit, as they're traditionally seen today. In fact, during the Stuart and Georgian times in the UK, mince pies were a status symbol at Christmas. They were made in different shapes such as stars, hearts, flowers and crescents.
Today they're your standard round sized mini pies with dried fruit, served hot with ice cream! #delicious
---
Mini Tartlets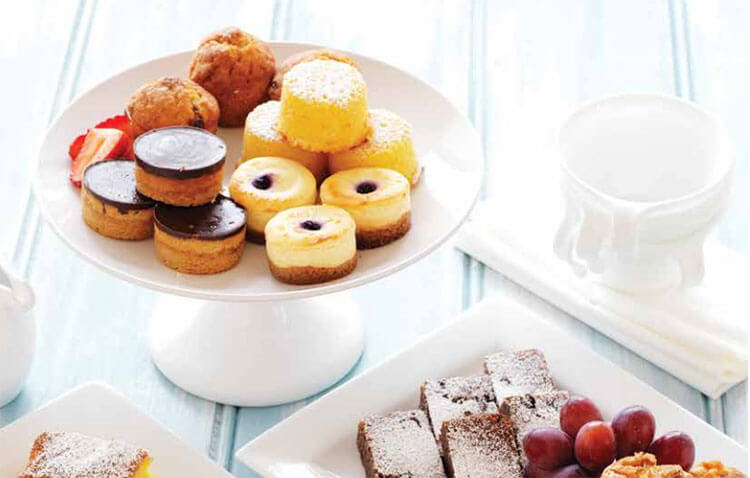 Just like mini party pies and sausage rolls, you shouldn't forget about mini tartlets. They're small enough to be held without any mess but pack a big taste punch. You can do both savoury and sweet options.
Here are some options we think you might enjoy at your work's Christmas party:
Chicken, cranberry and pecan tartlets
Salmon confit tartlets
Cheesecake tarts
Having a mix of savoury and sweet will bring variety to your Christmas food spread. That means there is something for every palette.
---
Summer Fruit

A beautiful fruit platter is a great healthy option to have as part of your Christmas spread. Amongst all the tasty cakes, savoury items and alcohol choices, having fruit is a great way to break up all the richness that is Christmas food.
---
Christmas Rum Balls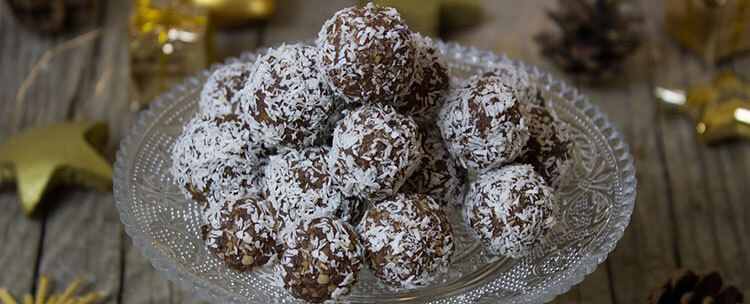 It is believed that rum was added to Christmas cookies because of all the pressure that goes into planning a well put together Christmas dinner. But we like to think they were added because it also adds a great kick to them!
They became popular in the 1960s and have become a Christmas staple all over the world. Rum balls are a sweet and slightly alcoholic treat that will definitely add an element of Christmas cheer to your party.
---
Christmas Shortbread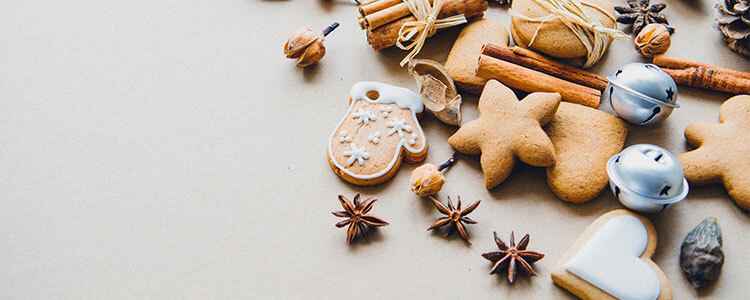 Originally from Scotland, shortbread has become quite the quintessential Christmas tradition. A melt-in-your-mouth buttery biscuit, it's a favourite amongst every biscuit lover. The biscuit was made popular by Mary, Queen of Scots herself! #fancy
Shortbread is considered a luxury delicacy that is consumed around Christmas, Hogmanay (Scottish New Year's Eve) and weddings. Today it's an all-year round treat and definitely a staple at every Christmas party.
---
Be Merry With Us!
Planning your office Christmas party anytime soon? Take the guesswork out and have a look at our Christmas menu.
We've got delicious festive feasts ready to be delivered to your workplace so that you can start celebrating the Christmas holiday with your colleagues, no fuss!
Get in touch with one of our friendly foodies who are ready to take your order over the phone.
---